An all in one solution to streamline your festival production. Advance your artists, coordinate your crew, manage your volunteers, and so much more.
Draw any event to the surface in jam-packed festivals with dynamic filters.

Download detailed reports tailored to the individuals or teams who need them.

Use pseudonyms to hide the names of the night's biggest show-stoppers.

Clear, distinct & pleasant options for color coding.
Easy advancement of all your artists and performers.
Artist's docs and details are easy to collect. Crew automatically receive select documents when they are added to the performance.

Manage a shared itinerary with artists so everyone can follow along in real-time.

Explain, inform, or just set the tone for the festival—let everyone know the deal with info sections.

Help set the right expectations by displaying venue specs, Running Orders, etc. well in advance.
Create sign-up forms that are detailed—not daunting.

Data from submitted sign-up forms show up directly in Festival's shift scheduling tools.

Festival automatically manages a list of volunteer contact details.

Filter volunteers by their preferred time of day, section, and more!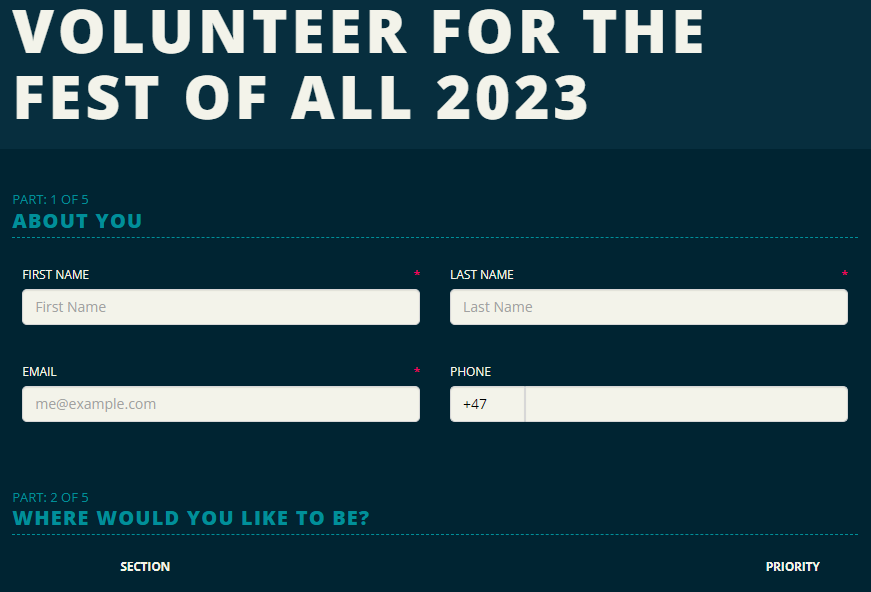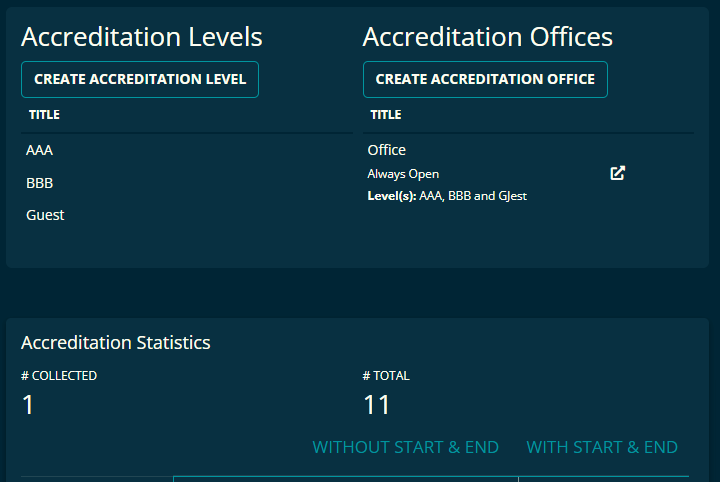 Set up crew, volunteers, press, and more in the same system as the rest of your Festival.

Mix and match permissions to create as many access levels as you need.

Activates on time, expires on time; you're in control.

Collect and track accreditation easily.
Here's a taste of Crescat Festival's popular features.
Crew
Administrate your festival crew.
Travels
Get full control over scheduled travels and local transport.
Accreditation
Make sure artist, guest, volunteers and crew all have the right accreditation.
Public forms
Create registration forms for your partners such as press and volunteers.
Mobile App
Lets everyone keep their up to date information at arms reach.
Day Sheets
Instantly generate customizable day sheets for whoever, whenever.
Performance
Coordinate all your artists and performances.
Accommodationa
Get a complete overview of all lodging.
(

Crescat Venue gives us a clear overview of both the planning and execution of all our events.

)