DOGA: In the old industrial grounds at Akerselva, DOGA has some of Oslo's coolest locations for gatherings and events of various sizes.
"Previously, we used a combination of many different systems to run events here", says program and venue manager Steinar Glas at DOGA. "It was cumbersome to set up an event, and it took a lot of time. Eventually, it became clear that we needed a unified system."
DOGA considered cheaper and more expensive solutions, but in the end, they felt that Crescat was the best fit.
"Crescat stood out with an excellent user interface that it gives you everything in one system, that it is easy to retrieve data, and that there is a good companion app for mobile," says Steinar. "In addition, it means a lot to us that it is Norwegian-developed, and of course that there is a quick response and close follow-up when we have questions or suggestions for new functions."
Setting up events keeps getting faster and easier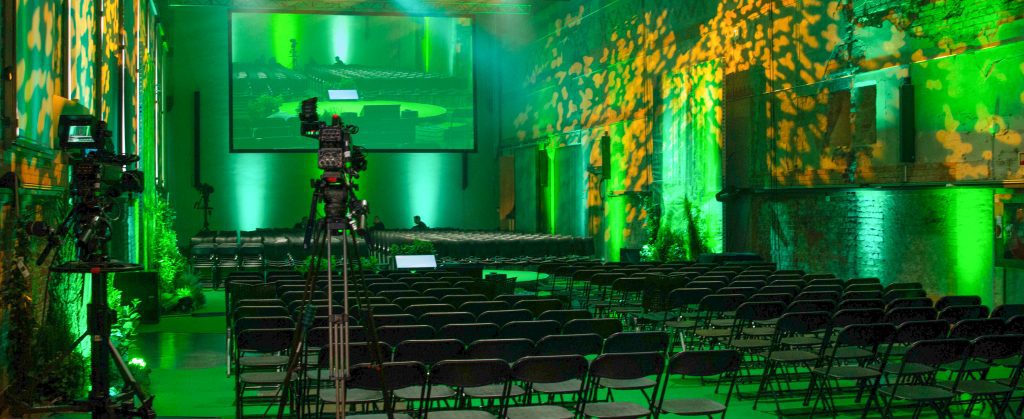 At DOGA, three employees use Crescat as their management tool on a daily basis. In addition, the house's seven hosts, accounting department, freelance technicians, and DOGA's approximately 30 other employees all have access to information relating to their tasks—even the café can make bookings and add details.
In Crescat one can invite customers, technicians, hosts, and anyone else involved to enter and view relevant information.
"We've noticed that more and more technicians have a Crescat account and that over time it becomes easier to staff our events. I like the idea that it is a system for everyone, which will become even more useful as more people and companies adopt it," says Steinar.
A wide variety of events

At DOGA, the mix of their own events and those of their customers are about 50/50.
"What is certain is that the event types are very different from one to another and Crescat's templates do a lot of the work for us," continues Steinar Glas. "The system ensures a good flow of information to those who work at the events, and is visually nice and clear."
He says that the switch to Crescat has definitely been worth every penny. "For me, the biggest benefit is the time I save, and that it gives me a complete overview," concludes Steinar.